Your Journey
Personal Development of Your Sewing Skills
Starting your journey with Sew Teach Me commences with our Beginner sewing 101 Course. This is an ideal pathway for anyone who wishes to discover or improve their personal sewing skills. You can then progress through our four levels of  well structured learning to develop your sewing skills and knowledge up to couture sewing.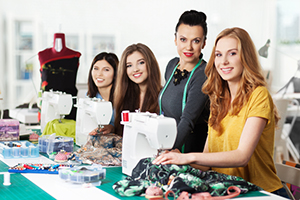 To help you along the way:
Classes are small and held in modern facilities with a relaxed and supportive environment.
Classes have a maximum number of 8 participates to maximise personal attention and development.
You will be provided with clear instructions and offered professional industry tips to help you along.
You will learn to sew at your own pace and with the personalised guidance from a qualified Dressmaker and Patternmaker.
Gift Certificates are also available for that ideal birthday or Christmas gift.
Not sure where to begin? Ask April
Professional Support in the Fashion Industry
This is an ideal pathway for anyone studying Fashion Design or starting their career in the fashion industry. Sometimes we just need a little bit of professional help to succeed.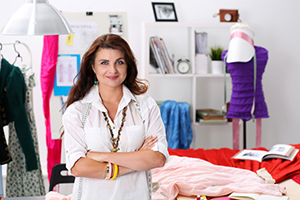 To support your journey, I can offer:
Help to develop your own range
Patternmaking from your own designs, toiles and fitting
Sample Production to check the style and fit prior to commercial production
Help with Tech Packs to ensure quality garments are made correctly to your style requirements
Need some professional industry help? Ask April